Self Directed IRA Investments & Consultation Services are Now Available at Summerlin Asset Management beginning February 20, 2015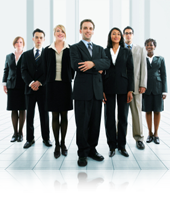 Irvine, California (PRWEB) February 20, 2015
Most investors have, at some time in their lives, borrowed money to complete a real estate transaction. Generally speaking, they have not had the opportunity to sit on the other side of the desk and be a lender. But, private lending (http://summerlinam.com/) gives investors the ability to loan money secured by a real estate deed of trust, or mortgage. This promissory note or trust deed is a qualified investment through a self directed IRA pursuant to IRS tax laws.
Definition
The investment is made up of two parts: a promissory note and a deed of trust. The trust deed is a document that provides the collateral for the promissory note. It is filed with a county recorders office indicating that there is a loan against a property, creating a secured lien.
(Terminology differs some states may use a mortgage instrument, but the filing of some sort of lien is typical when mortgage loans are provided.)
Benefits
Trust deed investing offers an unusual combination of high returns and consistent cash flow with a secured investment. Investors receive monthly interest payments on invested capital just as they would with a fixed income investment or money market fund.
Trust deeds also offer a vehicle for investing in real estate without the need to manage property. Its an excellent way to diversify a portfolio. Plus, unlike publicly traded real estate related securities, such as REITs trust deed investments are straightforward and easy to understand. Jim Stepanian the CEO of Summerlin Asset Management stated, 2015 is a perfect time to invest in 1st trust deed mortgage notes because the price of real estate has normalized, thus mitigating risk.
Many investors do not realize that investing IRA money in private 1st Trust Deed Mortgage Notes (http://summerlinam.com/) is perfectly legitimate, and has been since 1974, when the IRA code was first written.
If the thought of investing in real estate if of interest, without the hassles of dealing with tenants and repairs, then perhaps investing retirement funds in trust deeds or mortgage notes may be something to consider. Using a self directed IRA to invest in trust deeds or mortgage notes can be an attractive option because it allows the ability to earn tax free, passive income in a secured lending arrangement stated James Stepanian the CEO of Summerlin Asset Management.
A trust deed or mortgage note is a financial agreement between a borrower and private investor in which the promissory note is backed by a deed of trust recorded on the property. The borrower executes a note payable to the IRA owner and promises to pay a certain interest rate on the loaned money, plus repay the principal amount within a specific time frame. The monthly income from these payments may generate a higher-yielding return to your IRA in the form of monthly income. In the event the borrower defaults on their loan obligations, the IRA receives claim to the property once the property goes through foreclosure. But, while all investments involve risk, trust deeds or mortgage notes may offer an IRA owner the opportunity to recoup a portion or all of their original investment through the sale of the property.
IRA funds are typically invested in public stocks, bonds, mutual funds and money markets, but can also be invested in Real Estate, Trust Deeds, Mortgages, Promissory Notes and Private Stock/Bonds. It can be very lucrative to purchase your best and safest investments with IRA funds to avoid income and capital gains taxes. This works especially well with a large amount of money in an IRA account(s).
About Summerlin Asset Management
Summerlin Asset Management seeks to generate attractive risk-adjusted returns through investments in collateralized first position mortgages. Their management team executes this strategy by combining a sophisticated valuation analysis, pricing discipline, and professional mortgage workout solutions that benefit the borrower and Summerlin. For more information about purchasing first trust deeds with your self directed IRA please call 928 854 7747.
Call Summerlin today and start earning double digit returns.

Tel.: (928) 854-7747 Arizona or 949 225 4414 Irvine, Ca

Website: http://summerlinam.com/
Related rty href="http://hotkeydigital.com/category/it-services/">IT Professional Services Press Releases