Movenetwork.com Emphasizes That Moving Customers Only Hire Companies That Are Protected with Insurance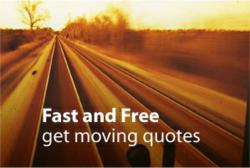 (PRWEB) July 04, 2013
Movenetwork.com explains the importance of hiring companies that are insured, in order to guarantee compensation should anything be lost of damaged in a move makes moving within states or across state lines very simple. Because of changes in employment, many individuals find themselves needing to move their home. Sometimes it is a local move, but other times it is long distance, or even internationally. The need for good movers that can handle the job expertly and with the guarantee that everything is in safe hands is critical. Today, clients can request moving quotations from several moving companies for different types of moves local or long distance.
It is important that customers hire only professional movers who are licensed and insured and http://www.Movenetwork.com takes on the burden of checking these requirements of the different companies. Customers can rest assured that any company listed on their database, from which they receive an estimate, meets these criteria. They are licensed and insured. In addition, they are experienced and there are online reviewed from prior customers, easily accessible to potential new clients.
Not only does Movenetwork.com offer details about the full service movers, they also list self service movers, as well as specialty moving companies. These specialty companies are able to help customers move items such as artwork, antiques or even valuable plants. In addition, there are helpful suggestions about how clients can make the moving process easier. For example, taking an inventory of all of their items and making sure to properly pack and label all boxes.
Also, as explained previously, a mover should have many things, but Movenetwork.com suggest clients look specifically for organizations that are protected with insurance. This guarantees that should anything be lost or broken on the road, customers will be compensated. Another important detail is to look for companies whose staff has uniforms and have well-maintained vehicles. This shows professionalism and reliability and the client can rest confident that they have the best company.
The estimates are no charge and there is no obligation. It is recommended to use the easy estimate tool to receive instant quotations from several companies; evaluate the services provided and choose the organization that best fits the customers needs.
Find More rty href="http://hotkeydigital.com/category/it-services/">IT Professional Services Press Releases