MarketResearchReports.com: Services Oriented Architecture (SOA) – A $16.4 Billion Opportunity, Reveals New Report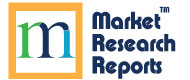 Lewes, DE (PRWEB) April 29, 2014
Global Services Oriented Architecture (SOA) market is expected to reach $ 16.4 billion by 2020, from $ 5.7 billion in 2013, according to a new market research report. This growth is driven by the smart phone and social media in addition to cloud computing market penetration.
This growth is also the result of IT departments efforts to reduce spending on run time, gaining the effect of more hires by decreasing operating costs. SOA delivers more efficient automated process. SOA enables IT to spend a higher proportion of the budgets on growing the business. SOA stacks of decoupled services are purpose built for the enterprise environment that is continuously shifting because of mergers and acquisitions. With decoupled software solutions, the web services and the SOA components can be portable.
To inquire about this report, please visit: Services Oriented Architecture (SOA): Market Shares, Strategies, and Forecasts, Worldwide, 2014 to 2020.
Service Oriented Architecture (SOA) is the foundation for modern transactional systems. As the Internet extends transaction systems to real time, SOA has been invented to extend the transaction systems appropriately. SOA supports the evolution of Internet based real time e-business and end-to-end business process integration.
IBM is the leader in SOA overall. IBM is the leader because it has invested in integration and analytics technology needed to achieve comprehensive IT systems implementation that achieves support for collaborative systems. The implementation of SOA depends on a broad set of technology frameworks that interact seamlessly to achieve the end point integration needed to manage complexity of modern IT systems. IBM stands alone in the IT industry with that capability of managing complexity.
Cloud and mobile computing redefine SOA, providing ways for companies to implement analytics and mine social media data to create information that is usable for decision making. These initiatives depend on a solid integration foundation, permitting IBM to increase its already large market SOA share because IBM has such comprehensive SOA platforms that hide complexity from users, supporting efficient systems implementation.
SOA, mobile development, big data, API, cloud computing, framework architecture, enterprise architecture, mobile, and infrastructure tools are used to implement business-user-friendly data integration. Coupled with embedded storage and computing layers (typically in-memory/columnar) and unfettered drilling – accelerates the trend toward decentralization and user empowerment of BI and analytics, and greatly enables organizations' ability to perform diagnostic analytics.
Unstructured data accounts for 90% of the data in organizations. Unstructured data generated by machines or as part of social media drive the need for SOA. Smart phones create information on a massive scale, driving needs to manage records of transaction activity, system behavior, application performance, user actions, security threats and fraudulent activity. SOA is used to handle the complexity or scale of massive volumes of unstructured machine data. SOA allows implementation of systems flexibility, it implements real time computing.
SOA supports providing a platform for use by IT in a market marked by big data that sits on widely dispersed resources that are heterogeneous. IT resources are heterogeneous because each business seeks to utilize technology that is best of breed for solving the particular set of competitive situations they address. This creates a variety of solutions in each business.
Spanning over 679 pages and 250 tables & figures, Services Oriented Architecture (SOA): Market Shares, Strategies, and Forecasts, Worldwide, 2014 to 2020 report presents an in-depth assessment of the global Services Oriented Architecture (SOA) market from 2014 till 2020.
In addition to covering the business models, market dynamics, product description, technology and key players, the report also presents comprehensive forecasts for the market from 2014 till 2019. The report covers 24 key industry players including IBM, Oracle, Tibco, Fujitsu, Microsoft, SAP, Software AG, 360logica Software, Actuate, CA Technologies, Crosscheck Networks, Fiorano, Hewlett Packard, Informatica, iWay Software, Layer 7, Managed Methods, Nastel Technologies, Oracle, Perficient, Rally Software, Red Hat, SOA Software and WSO2.
For more information, visit:

http://www.marketresearchreports.com/wintergreen-research/services-oriented-architecture-soa-market-shares-strategies-and-forecasts.
To browse more computing & electronics market research reports, visit:

http://www.marketresearchreports.com/computing-electronics.
Other Related Reports:

The world is moving beyond standalone devices into a new era in which everything is connected. The Internet of Things (IoT) refers to uniquely identifiable objects (things) and their virtual representations in an Internet-like structure. Stated differently, the concept involves the notion that there are many things (assets, objects, etc.) in the world that may be addressed/labelled/catalogued for various purposes. One term used for this concept is Object Hyperlink, which refers to the notion of extending the Internet to objects and locations in the real world. In other words, the Internet is associated with (or mapped to) the real world by attaching object tags with URLs as meta-objects to tangible objects or locations.
In all cases, there is a need for communication, which may occur over great distances or within close proximity to the item. Examples include everything from telemetry applications such as monitoring remote electric utility infrastructure via wireless connections via machine-to-machine (M2M) connections to proximity applications such as reader-tag interactions that occur via Radio Frequency Identification (RFID) solutions involving Near Field Communications (NFC) or other methods.
Leading companies in IoT are the pioneers in establishing the vision, infrastructure, technologies, and solutions for the networks, applications, and solutions that will power the future of non-human communications.
As part of its series of reports focused on Internet of Things (IoT) Leaders, this report evaluates: Qualcomm, Cisco, Intel and Oracle.
To know more about these reports please visit:

Internet of Things (IOT) Leaders: Qualcomm

Internet of Things (IOT) Leaders: Cisco

Internet of Things (IOT) Leaders: Intel

Internet of Things (IOT) Leaders: Oracle
About Market Research Reports, Inc.

Market Research Reports, Inc. is the world's leading source for market research reports and market data. We provide you with the latest market research reports on global markets, key industries, leading companies, new products and latest industry analysis & trends.
Press Contact:

Mr. Amitava Sen

General Manager – Sales & Marketing

Market Research Reports, Inc.

Tel USA: +1-302-703-7787

Tel India: +91-80-26860858

Follow us on LinkedIn: http://www.linkedin.com/company/market-research-reports-inc-

For exclusive video on market research, visit: http://www.marketresearch.tv.
Find More rty href="http://hotkeydigital.com/category/ecommerce/">EBusiness Press Releases