Canadian Web Hosting Announces Vancouver, BC Data Centre Expansion for West Coast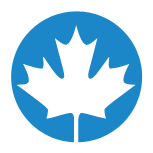 Vancouver, BC (PRWEB) August 19, 2013
Canadian Web Hosting, a leading provider of web hosting and infrastructure services in Canada, today announced the expansion of their west coast data center presence by doubling their existing data centre capacity and increasing their data center presence in Canada to four locations across Canada. A key to this is Canadian Web Hostings new partnership with Backbone Data Vault, a company committed to innovative technologies and highly secure data centre facilities. With this new partnership, Canadian Web Hosting will be able to continue to meet a strong business demand for services including compliant environments, dedicated and complex hosting and cloud hosting with their CA Cloud infrastructure.
Canadian Web Hostings data centre expansion is in recognition that companies inside and outside of Canada are continuing to look for a competitive advantage and a partner who is focused on web hosting excellence with the ability to protect their customer data. Since the launch of CA Cloud in 2012, Canadian Web Hosting has seen a 300% increase cloud hosting and web hosting services. Business customers have found that by partnering with Canadian Web Hosting, they get the expertise to help them meet a broad range of service requirements including migration of their existing IT and legacy infrastructure, use of cloud technologies like VMware and Hyper-V, comprehensive compliance methodologies and service levels that achieve 100%. Because of this, Canadian Web Hosting clients have been able to reduce their IT spent by as much as 70%.
We chose Backbone Data Vault for our Vancouver, BC data centre expansion because they have built a reliable framework that includes robust power, cooling and physical infrastructure that delivers on our requirement for ultimate reliability for our web hosting and cloud hosting customers. said Matt McKinney, Director at Canadian Web Hosting. Backbone Data Vaults history is a company built on the web and they have the engineering expertise that has allowed them to build a top-grade facility. We wanted a data centre and a partner thats bullet-proof. The Vancouver, BC expansion follows Canadian Web Hostings recent expansion in Toronto back in March.